We, at FITMOM, have made November
"Mental Health and Motherhood Awareness" Month – M.A.M.A.
Since 1999, when Andrea Page, founder of FITMOM Inc., had her first baby, she has been advocating for more support and awareness on the effects of mental health and its connection to mothering.
Her personal experience with serious postpartum depression following the birth of her first son, Akua, makes her an ideal spokeswoman on an issue that touches so many families. Like most women dealing with mood disorders, she found a lack of support from both the professional community and her own personal network. Today, a lack of education, coupled with long waiting lists to access support, continues to be a barrier for many women to get the help they need.
Women's Health Matters, a program operated by Women's College Hospital in Toronto, cites maternal depression as one of the greatest threats to an infant's development: "The first couple of years of life permanently set the stage for the cognitive, mental, and medical health of individuals. And, maternal depression is one of the greatest adversities an infant can face."
In August 2013, a research study released found that mothers in urban areas were almost twice as likely to suffer postpartum depression (10 % of reported cases vs 6 %).
Throughout the month of November, FITMOM will be sharing stories and resources about motherhood and mental health. We want to educate mothers, along with their family, friends, colleagues and community members who connect with or support families during the first 6 years of a child's life.
Building a strong base of support within a community is a major step in creating a mother that is healthy and strong. By creating awareness and sharing tips on how to build an effective and healthy network, we hope to shed the stigma that is attached to women's mental health and to impact and teach communities the simple steps that can have a positive effect on moms and babies everywhere: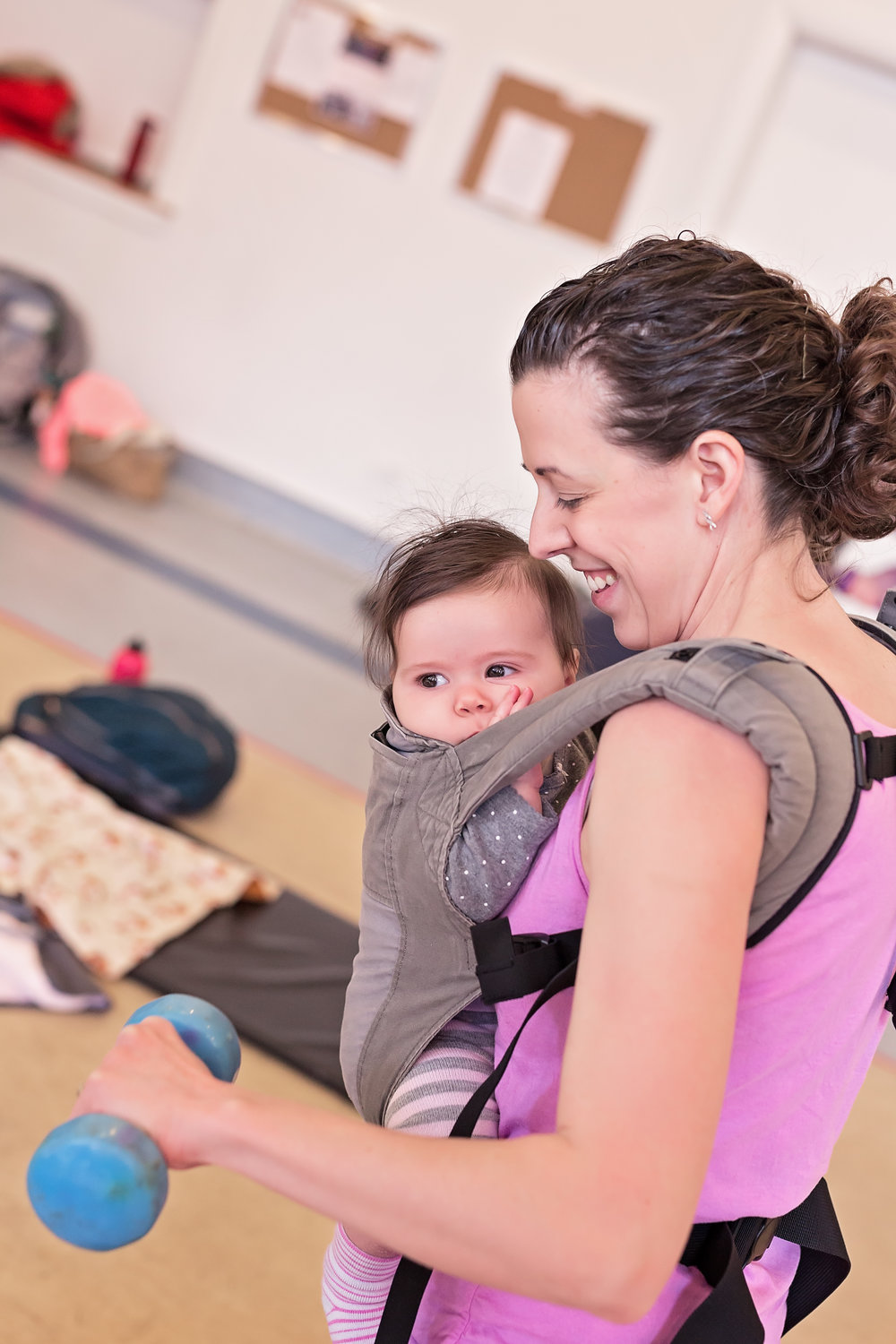 A mother needs to be mothered. She needs to be nurtured by others, listened to, and cooked for. She also needs space to deal with the emotional and physical changes after birth and time to adapt to her new responsibilities as a parent.
A mother needs extra support to sleep. Excessive sleeplessness is directly linked to postpartum depression.
A mother requires frequent breaks from responsibility. This time away does not make her weak but rather, restores and replenishes her.
A mother needs a community surrounding her. Historically, child rearing was a community concern. Our busy and sometimes overscheduled lives have impacted our ability to form 'villages' that support families effectively. Returning to these community roots has a far reaching, positive impact.
A mother needs permission to be human. She needs to be relieved from the pressure to achieve "supermom" status. A shared responsibility to nurture with support and time to invest in self-care should be a priority. Anything else leaves a mother and her children vulnerable.
During the month of November, we'll be sharing our MAMA information on our Facebook page every few days. Please look out for our posts and share them with other women who may be experiencing similar feelings. Please feel free to get in touch with any questions or comments you might have.